Biography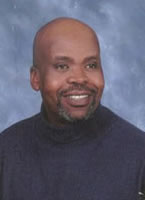 Born in 1951, Kalekeni Banda grew up in the farming village of Chituka in the African country of Malawi. Going to school at Malenga Mzoma Primary School and playing sports in his village, a foundation was laid for his future accomplishments in coaching in the United States.
During his teenage years, his family of seven moved to Germany, and then to Mamaroneck, NY, where his father worked as a diplomat to the United Nations. He graduated from Mamaroneck High School in 1971, where he lettered in soccer and track and field. He was inducted into the Mamaroneck Athletic Hall of Fame in the late 1990's.
After graduating from high school, Coach Banda was awarded a scholarship to attend the University of Massachusetts at Amherst (UMASS), where he played soccer and ran track. After earning his Bachelor's degree in Physical Education in 1975, Coach Banda returned to his native Malawi to assume a position of Sports Officer. For the next three years he served as coach of the Malawi Olympic team before returning to the U.S. in 1979.
In the 1980's, Coach Banda helped put the University of Massachusetts women's soccer team on the map. He coached the UMASS Minutewomen to six consecutive NCAA appearances, including five trips to the final four. In 1987, his team played in the National Championship, losing 1-0 to the University of North Carolina. During this time also coached the women's UMASS track team.
He went on to coach the men's soccer team, and both the men and women's track teams for Amherst College in Massachusetts. He then piloted the men's soccer team for the University of Wisconsin in Madison, WI, followed by the women's soccer team for the University at Albany in New York.
With decades of coaching experience, dating from the 1970's, Coach Banda developed his own soccer-training program called Banda "Bola" Soccer ("Dancing with the Ball") The African Art of Soccer. He uses his unique teaching philosophy extensively while training college athletes, high school athletes, and younger children just learning the sport to find their playing potential and surpass physical expectations. Through special trainings and camps, he has helped innumerable players and teams find success through rhythm, balance, and pinpoint execution.
Through coach Banda's distinguished career, there have been many highlights. He has twice received the prestigious NSCAA National Coach of the Year award, and is a three-time NSCAA Regional Coach of the Year. He has also been awarded the New England Intercollegiate Soccer League Coach of the Year, as well as the New England Women's Intercollegiate Soccer Association Coach of the Year. With the success of his training and coaching programs, he has brought his teams to many NCAA appearances. These include runners-up in the 1987 NCAA Championship game, five NCAA Final Four Appearances, Eight NCAA Championship Appearances, with a total of ten post-season appearances. His players include 25 All-American selections, as well as one National Team player. In 1999, he was inducted into the University of Massachusetts (UMASS) Sports Hall of Fame. He developed and runs Banda "Bola" Soccer and has more recently created the Chituka Village Project, fulfilling a life-long desire to help and serve the children in his beloved homeland of Malawi, Africa.
In December 2007 and January 2008, Coach Kalekeni Banda returned back to his village in Malawi to launch the Banda Bola Sports Foundation – CHITUKA VILLAGE PROJECT for children in grades K-8. Having lived so much of his early life there, he has witnessed first-hand the neglect and lack of support for the children to attend school and play sports the way he used to as a boy. He conceived the idea of after-school sports and education mentoring programs to plant seeds of goodwill and humanity for GLOBAL CHANGE. The Chituka Village Project focuses on education, health and welfare for the youth to grow in an environment, which among other things is conducive to creating a better understanding of personal well-being. HIV/AIDS is widespread and most children are orphans. There are grave dangers from malaria and bilharzia, with 40% of the deaths of two-year-olds being caused by malaria alone. Most parents want their kids to stay home and take care of siblings; teenage girls commonly become brides by the time they reach eighth grade.
Through Chituka Village Project Foundation, Coach Banda is hoping to bring "CHANGE TO THE VILLAGE ONE CHILD AT A TIME".