"During January 2014 I traveled to Malawi to help young children of the Nkhata Bay district. As a volunteer for the Banda Bola Sports Foundation I gave technical sessions, distributed supplies, and enhanced the education of the underprivileged. Those two weeks in January, for which I had mentally prepared for charity work, turned out to be more educational and more fun than I could have ever expected. In addition to the joy of working with tremendously grateful kids, I was able to explore an engaging culture and absorb the multitude of different experiences the beautiful country of Malawi had to offer. Most importantly, what I learned from my time in "The Warm Heart of Africa" will stay with me for life.

Banda Bola is a unique foundation that has a real impact on the lives of children in the Malawi. By establishing a league where children must go to school in order to be involved Kalekeni Banda is providing a much needed incentive for young people to attend and learn. Education is not mandated in Malawi so there are high levels of children who never receive basic schooling. Furthermore, the program provides after school lessons in addition soccer training so the kids are able to develop on the field and in the classroom. As a reward, they gain invaluable knowledge and receive much needed materials for sports and school such as notebooks, pens, soccer balls, and athletic clothing collected from the United States.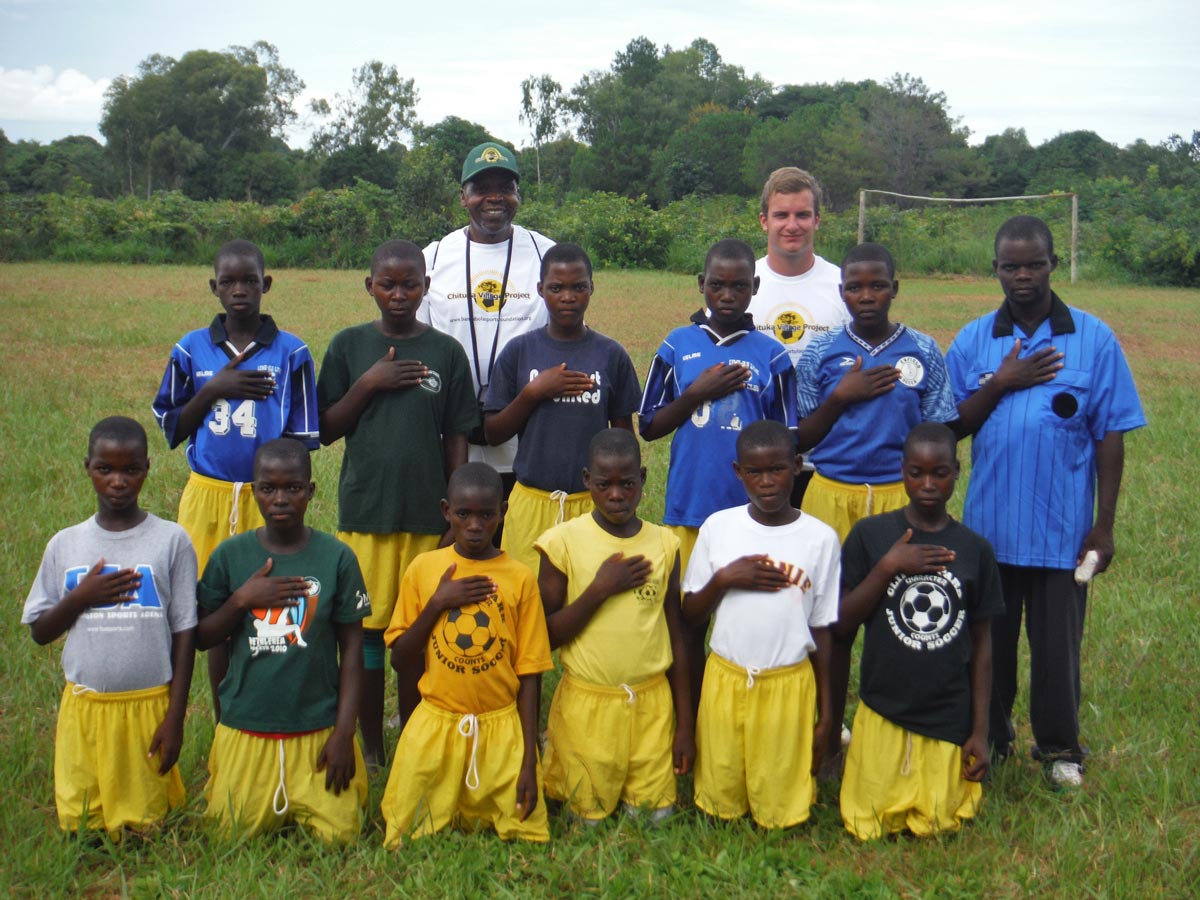 What makes the Chituka Village Project so special, as a volunteer, is the tangible and visible effect of the volunteer's efforts. You can see the kids smile with joy as they sport their new jersey and watch them energetically perform a new drill which you taught them. At Chituka field I taught goalkeeping technique, as it is my position, and I saw, first hand, players enjoying a position which was generally neglected. Many young goalkeepers were inspired that day. In particular, one young person came up to me and asked for personal training the rest of the time I was there because he wanted to play in the Malawi Super League one day. I worked with him several times on specialized techniques and he was visibly improving from session to session. Over that time we developed a friendship and we still keep in weekly contact over the phone so I can stay up to date on how he is doing personally and with his attempts at going pro. It is experiences like these which personally touch you and make volunteering for the Chituka Village Project much more than typical NGO work.

To call traveling to Malawi and instructing kids "volunteer work" does not do the experience justice. The fun I had playing soccer, swimming in the gorgeous Lake Malawi, hiking Mt. Mulanje, meeting interesting people, eating delicious local food, traveling through cities like Blantyre and Mzuzu, and seeing a vastly different country only added to the joy of helping the children. What I had originally labeled as a volunteer trip was almost more of a vacation, a volunteer vacation, a VoVacation! In fact, I already have plans to return to continue educating and learning. To anyone looking for a valuable experience unlike any other I would highly recommend Banda Bola Sports Foundation."
- Madison W.