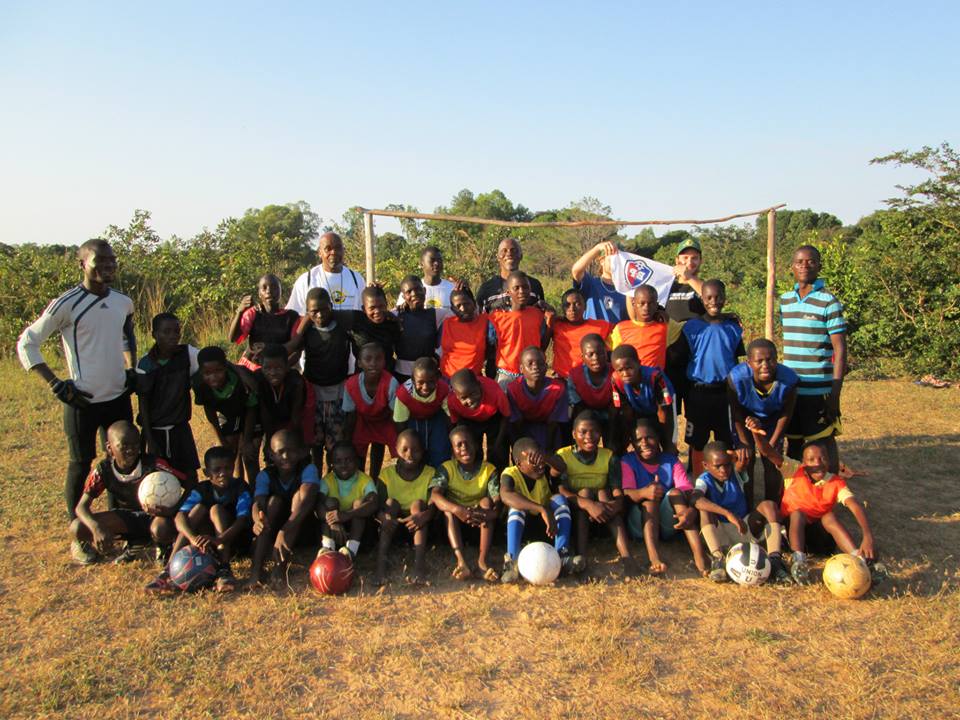 Dear Friends,
It has been a productive summer for Banda Bola Sports Foundation and the Chituka Village Project. I was fortunate enough to be accompanied by the Wilcox brothers, who are my former soccer campers and youth players during my coaching days at UAlbany in New York, USA.
We arrived in Malawi on July 3, 2014 to launch summer soccer camp clinics for the children of Chituka Village. These summer clinics are part of our overall education mentoring program at Malenga Mzoma Primary School and offer activities during summer holidays for kids who otherwise have completely unstructured days. Tucker and Madison Wilcox showed the children how to have fun practicing soccer skills and provided other learning experiences outside of the classroom.
The arrival of Mtalika Banda in August from UMass Amherst, USA put the finishing touches to a unique learning experience for the kids. He introduced reading workshops as part of our summer clinics. Most children have never had a parent read to them at home or had individualized reading at school. The climax of the workshops was when Mtalika played is saxophone, an instrument the children have never seen or heard played live. We hope to make learning fun and motivate kids to attend school and finish 8th grade.
I am engaging parents so they become more responsive for the education of their children. I met with Malenge Mzoma Primary School parents at the beginning of the school year to explain changes to after school mentoring program. This year we will limit participation to the first 35 children registered per grade as we experiment with better teacher/student ratios. The children will receive more attention and have more space to sit and work without the pushing, fighting and lack of structure of the regular classes. We created a waiting list and groups will be added as we find more volunteers.
Thank you for your support
Coach Banda
---