CHANGE to the village

one CHILD at a time

HELPING children

stay in SCHOOL

creating GIRLS

and BOYS soccer leagues

encouraging READING

and SCHOOL achievement
News Stories & Press
YouTube: Chituka Village Project Update
Interview with Capital Region Today and an update for Chituka Village Project in Malawi 2023
Podcast: 'Helping the plight of young girls in Malawi'
Kalekeni Banda, founder of Bandabola Sports Foundation, is this week's guest on the Energy Stoners™ Cafe Podcast. He discusses his foundation's efforts to help the plight of young girls in his native country, Malawi, with their struggle for eduction, while dealing with Covid, malaria and oppressive cultural practices.
Guest: bandabolasportsfoundation.org
Host: This email address is being protected from spambots. You need JavaScript enabled to view it.
Energy Stoners™Cafe podcast is the intellectual property of Toni Quest and James H. Brooks, producers.
https://podcasts.apple.com/us/podcast/helping-the-plight-of-young-girls-in-malawi/id1498166333?i=1000587848869
Promoting Basic Education and Social Change
In Malawi, the pandemic resulted in The Chituka Village Project being forced to suspend the after school mentoring programs and sports activities for the children. Some of the major setbacks were the dropout rates of primary school students as well as young girls experiencing unwanted pregnancy, forced marriages, and other forms of abuse. In order to get The Chituka Village Project back on track, The Banda Bola Sports Foundation (BBSF) needs to focus on what's working and what is sustainable.
The focus will be and not be limited to the following:
Introduction of Girls Soccer Leadership Academy, to empower girls with skills to solve issues on and off the field about their rights and the rights of all children
Introduction of Computer Lab Learning Center for the children in Chituka Village at Malenga Mzoma Primary School
Introduction of coed soccer play days for children in grades 1,2,3, and 4
Support for schools that have girls and boys, soccer teams, while promoting gender equality
I hope that you will continue to support our cause and spread the word.
October 2014 Newsletter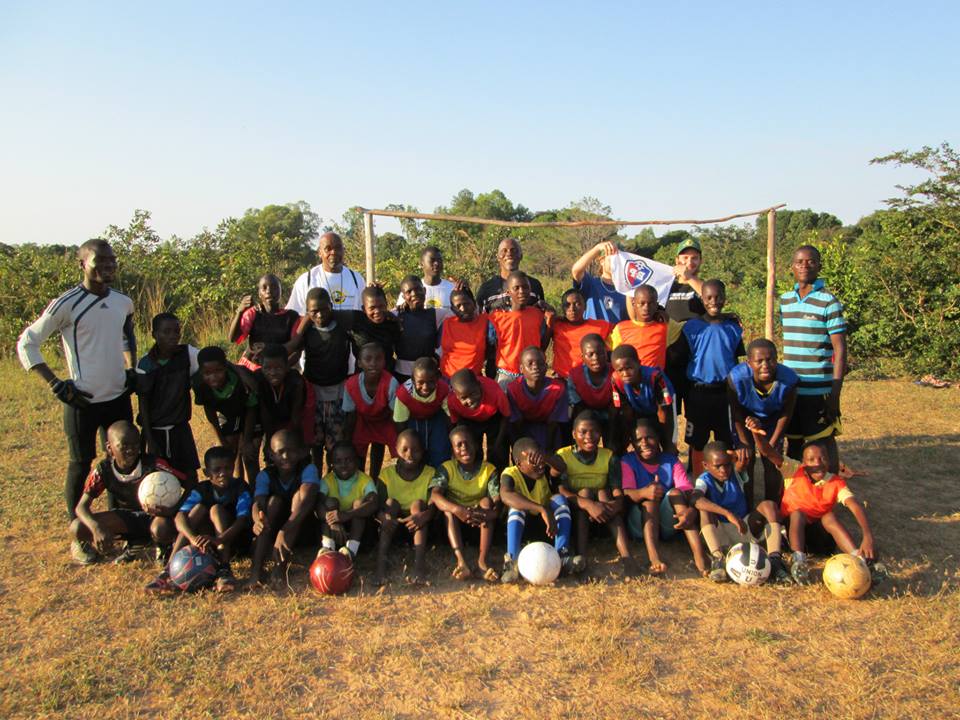 Dear Friends,
It has been a productive summer for Banda Bola Sports Foundation and the Chituka Village Project. I was fortunate enough to be accompanied by the Wilcox brothers, who are my former soccer campers and youth players during my coaching days at UAlbany in New York, USA.
We arrived in Malawi on July 3, 2014 to launch summer soccer camp clinics for the children of Chituka Village. These summer clinics are part of our overall education mentoring program at Malenga Mzoma Primary School and offer activities during summer holidays for kids who otherwise have completely unstructured days. Tucker and Madison Wilcox showed the children how to have fun practicing soccer skills and provided other learning experiences outside of the classroom.
The arrival of Mtalika Banda in August from UMass Amherst, USA put the finishing touches to a unique learning experience for the kids. He introduced reading workshops as part of our summer clinics. Most children have never had a parent read to them at home or had individualized reading at school. The climax of the workshops was when Mtalika played is saxophone, an instrument the children have never seen or heard played live. We hope to make learning fun and motivate kids to attend school and finish 8th grade.
I am engaging parents so they become more responsive for the education of their children. I met with Malenge Mzoma Primary School parents at the beginning of the school year to explain changes to after school mentoring program. This year we will limit participation to the first 35 children registered per grade as we experiment with better teacher/student ratios. The children will receive more attention and have more space to sit and work without the pushing, fighting and lack of structure of the regular classes. We created a waiting list and groups will be added as we find more volunteers.
Thank you for your support
Coach Banda
---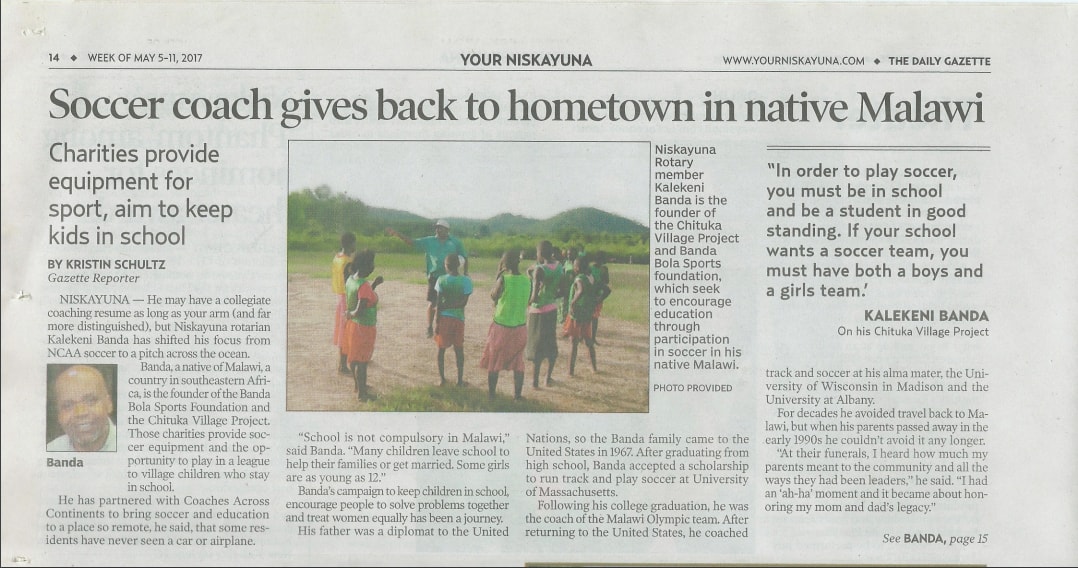 Niskayuna Daily Gazette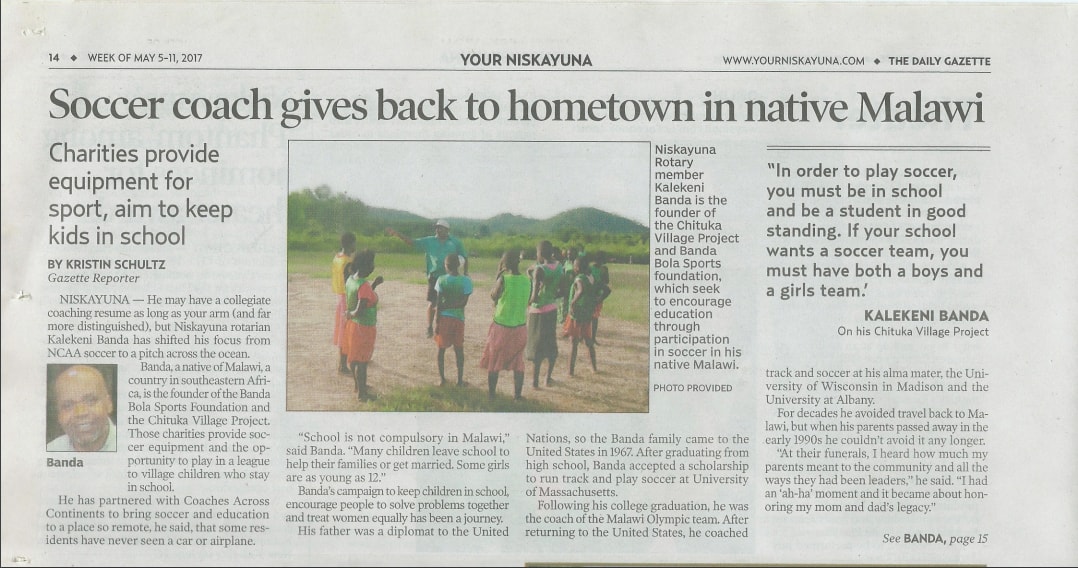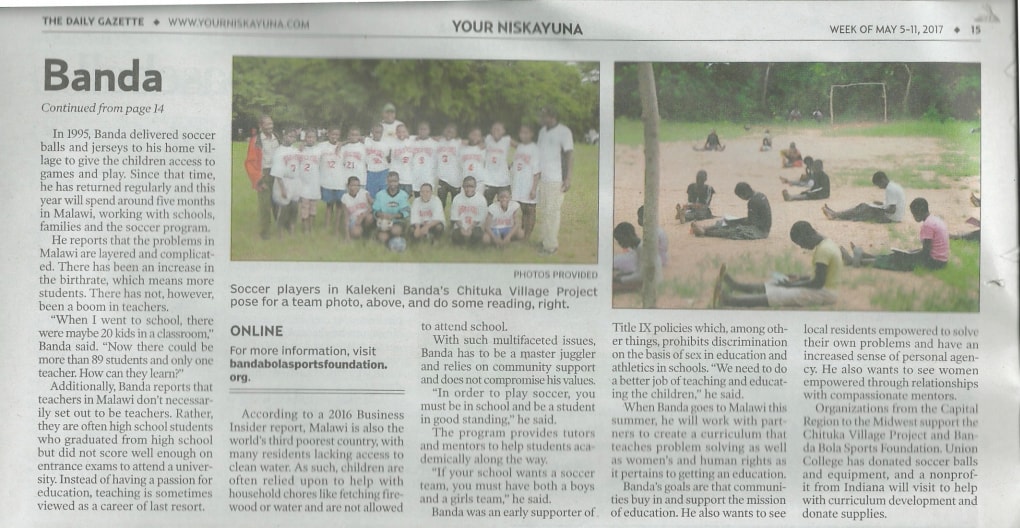 A Note From Coach Banda - 2008 Newsletter
During December 2007 and January 2008, I visited my village of Chituka in Malawi, Africa. I brought soccer equipment and school supplies to the children there, as well as to young people in surrounding villages. The children felt blessed to receive these gifts, and the smiles on their faces revealed their joy.
We cannot continue to provide these simple blessings without your help. Malenga Mzoma Primary School alone has 500-600 students in grades 1 through 8. Bandawe Primary School, Macalpine Primary School, and Chifira Primary School have equal numbers.
We ask you to consider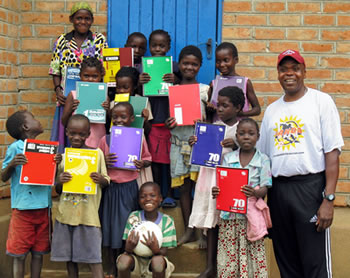 the deep impact these gifts provide for the children, an impact that lasts a lifetime. Please help us continue this work through your gifts to the Banda Bola Sports Foundation-Chituka Village Project. Monetary gifts and donations of all sizes are needed and appreciated.
I thank you from the bottom of my heart.
Banda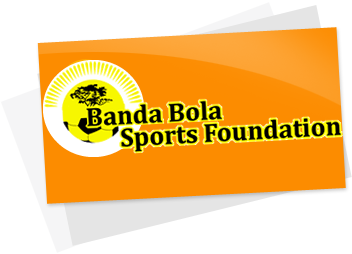 About Malawi
Malawi, officially the Republic of Malawi, is a landlocked country in southeast Africa that was formerly known as Nyasaland. It is bordered by Zambia to the northwest, Tanzania to the northeast, and Mozambique on the east, south and west.
The country is separated from Tanzania and Mozambique by Lake Malawi. Malawi is over 118,000 km2 (45,560 sq mi) with an estimated population of 16,777,547 (July 2013 est.). Its capital is Lilongwe, which is also Malawi's largest city; the second largest is Blantyre and the third is Mzuzu.
The name Malawi comes from the Maravi, an old name of the Nyanja people that inhabit the area. The country is also nicknamed "The Warm Heart of Africa".